The Pinpoint Recruitment Leagues have been using Alan for all our photography for the last several years , his work is of the best quality and his is professional at all times
Great with the players and family's, always happy to help , fantastic action shots as well as team shots . Highly Recommend his work
Ian Coates -League Secretary Pinpoint
Having seen the quality of work Alan had done for the Pinpoint league
over the years we approached Alan to look into the photography
opportunities at Wallsend Boys Club. Alan went on to do team and solo
shots of the teams and players.
We also got Alan involved in our prestigious events such as An Evening
with Alan Shearer, An Evening with Michael Bridges as well as our Annual
Dinners which has brought back many ex WBC players including Michael
Carrick, Steve Bruce, Peter Beardsley plus many more.
It is the quality of photo that continues to impress us the most as well
as his unique drive to try raise the bar to continue improving. These
have been evidenced in the action shots he has taken and this season our
introduction of our Ladies team we have seen Alan take some outstanding
photos of our ladies team in action including the FA Cup run. This on
top of capturing our Facebook girls week Alan managed to capture all 600
participants we had that week.
We look forward to the continuation of the working relationship we have
with Alan for the many years to come.
Carl Walsh
Wallsend Boys Club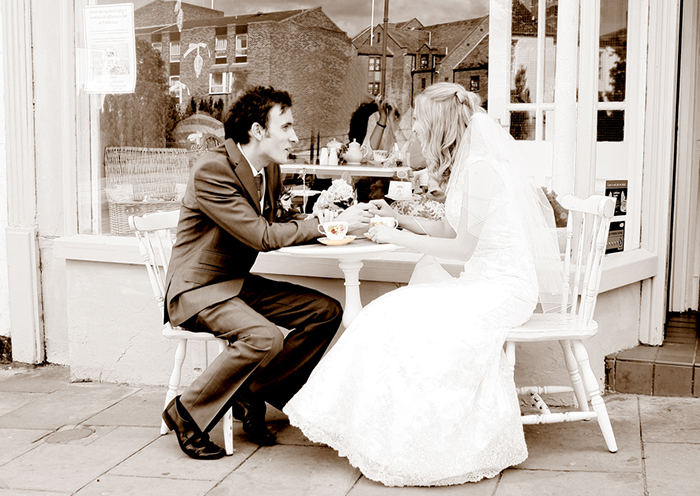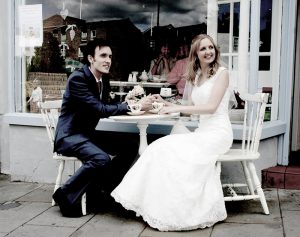 Thanks very much for putting the photos up - they are brilliant, we love them!
Thanks,
Emma
Emma & Nick
The Royal County Durham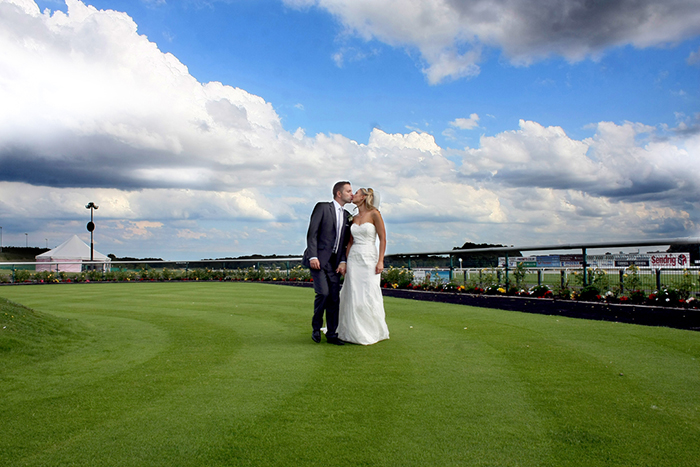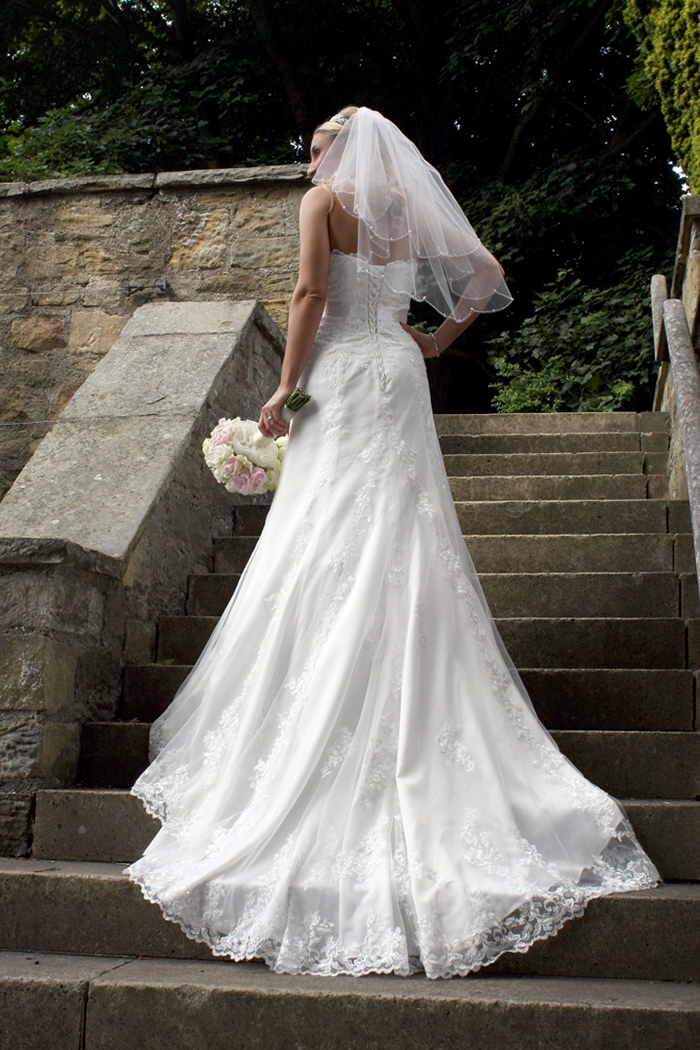 Hiya Alan,
Thanks for the photos, we absolutely love them, so pleased. .
Thanks again, Rhiannon.
Rhiannon
Rhiannon's Wedding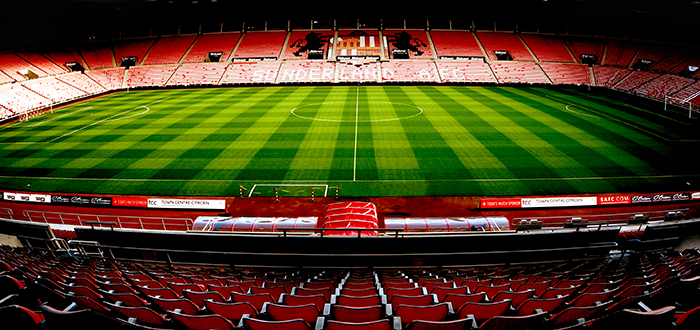 Dear Alan,
It was a pleasure to meet with you at the Stadium of Light.
A short note to thank you for taking the time to produce such beautiful pictures. This was a special evening for us as a family and your pictures will help us keep such fond memories in our minds. My grandson is now a lifelong Sunderland supporter (as is the family).
Thank you again and Best Regards,
Hi Alan, have been through them all and they are fab, thank you so much Alan. Every single picture is fantastic and we couldn't be more grateful
David and Kay
Stadium of Light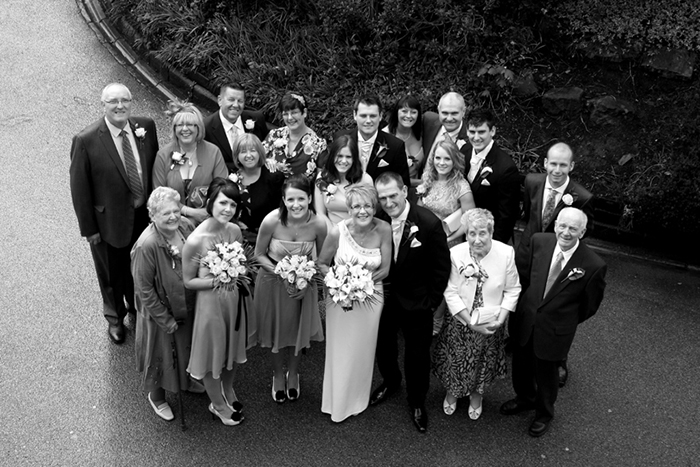 Aww alan... Absolutely love them. Thank you so much
Elaine and Paul
Jesmond Dene House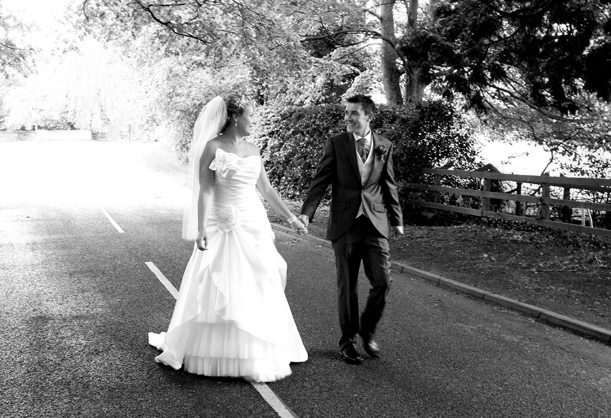 We picked Alan because as soon as you meet him you can tell he is a fun person and loves his job. We were worried about the photo part of our day because at other weddings it always seems to take such a long time. Not with alan he made this part of our day fun and enjoyable and had everyone laughing. Because alan is funny our photos looked so relaxed and no one has fake smiles! He is always thinking of the next photo and never misses an opportunity. Our photos were truly amazing and strongly recommend him.
Thanks Alan
Katy and shaun x
Shaun & Katy
Bothal Church then onto Kirkley Hall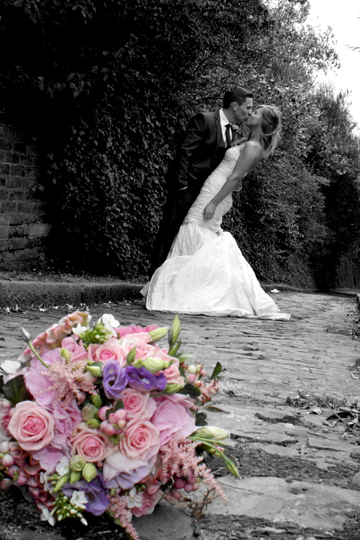 We are absolutely thrilled with our photographs.
Alan made what can often be the most laborious and tedious part of a wedding into possibly the best part of the day.
From the moment you meet him he makes you feel like you have known him for years. Alan is fun, easy going but extremely professional. He has a modern, edgy approach to his photography.
He makes you and your guests so relaxed that it really comes across in the photographs. Alan is very open to requests and suggestions whilst your being photographed. He is always thinking of the next photograph and his spontaneity adds to the enjoyment and quality of the photographs.
We are both shy people but Alan has the ability to relax you and make you feel a million dollars. If you want having your photograph being taken to feel like a chore and end up with bland, square, run of the mill photographs then maybe Alan isn't for you. If you want having your photograph taken to be a highlight of the day and be presented with photographs that capture the joy and emotion so great that each time you view them it brings a smile to your face, then look no further.
Thanks again Alan,
Mr. and Mrs. T
Mr & Mrs T's Wedding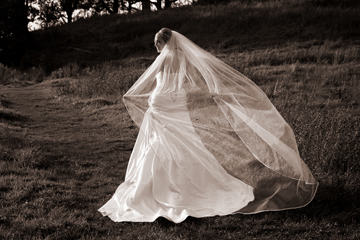 Thank you for being a vital part of our special day and capturing the memories we will always cherish Love Emma & Graham
Emma & Graham
Emma & Graham's Wedding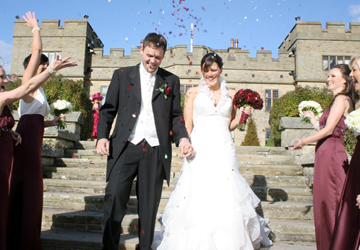 Our wedding day was absolutely perfect, and we're so thrilled that it was captured so brilliantly by Alan. Alan was so friendly and relaxed, he engaged really well with everyone and made the whole process very enjoyable. Alan really spent the time getting to know us, so he captured us perfectly in each photograph. It was a pleasure having Alan at our wedding, a great photographer and a lovely guy.
Thanks again Alan!
Love, the Wighams
The Wighams
The Wighams' Wedding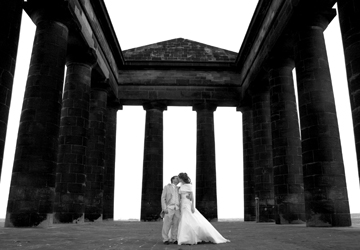 Hi Alan,
Sorry for the delay in feedback. The photos are fabulous! Everyone who has seen them have been so pleased with them. They really capture the moods of the day, from the romantic shots to the ones of the girls getting their heels stuck in the grass - how we laughed at those photos! I must compliment you on how professional and efficient you were in addition to putting us all at ease. I'm extremely pleased with the photos at the monument, they've come out really well.
Many thanks once again.
Paul and Carolyn Adgar
Paul and Carolyn Adgar
The Adgar's Wedding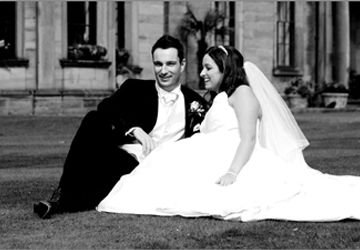 We can't rate Alan highly enough. I (Vicky) was impressed with him from the moment I met him at a wedding fair. His relaxed approach made me feel comfortable and his happy persona stuck with me. Having discussed our wishes we felt confident leaving Alan in control of the photos on the day and he didn't disappoint. He managed to make everyone feel relaxed and involved and most importantly we all had fun having our photographs taken. And as for the final product... our books are amazing, breath taking in fact. We're so pleased to have such fantastic memories of our day and all of our guests have said Alan was the best photographer they've come across. We wouldn! 't disagree. Thank you so much x
Mark & Vicky
Mark & Vicky's Wedding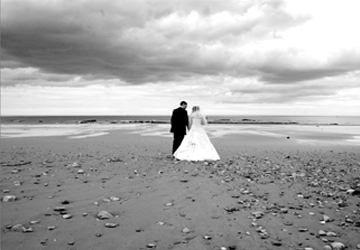 We want to say a massive thank you for doing our wedding photography. The wedding photographs are beautiful and both the albums and enlargements are absolutely fantastic! We couldn't be happier with everything. Thanks again alan
Jill & Dominic
Jill & Dominic's Wedding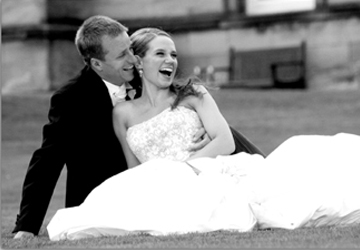 Alan was (aside from the bride and groom) the star of the show at our wedding. He was so enthusiastic and did a fantastic job of getting everyone motivated for photos. So many people commented on his professional and up beat approach. He had me and my husband in stitches and we loved spending time with him throughout the day. We cant thank you enough Alan.
Lots of Love Mr and Mrs Barron
Holly & Ken
The Barron's Wedding Day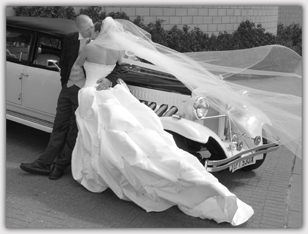 We got married on 19th may 2007, at st james park, alan did our photos and they were amazing, well recommended.
Karl & Stacey Furlong
The Furlong's Wedding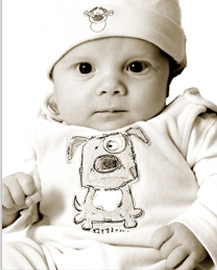 The portraits you took of 8 week old baby Ryan will be cherished memories for ever. You captured him perfectly in many different "poses" bringing joy and laughter to all our famliy.
Thanks again, Dean, Kelly & Ryan
Dean, Kelly & Ryan
Ryan's Portrait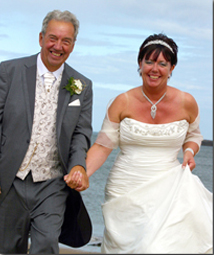 Our wedding day,the smiles, the laughs, were captured in our photographs. The church, reception and the beach, were all within the camera's reach! The action shots and portrait stills, just perfect thanks to Alan's skills. So all the pictures that he took, are bound and captured in our book.
Thankyou Alan for sharing our day, and making it special in every way!
Mandi and George xx
Mandi and George
Mandi and George's Wedding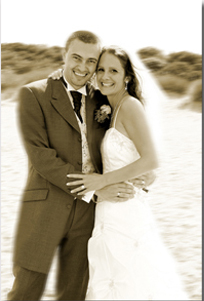 On our big day Alan put everyone at ease and guests said what a brilliant photographer you've got. Alan was funny, professional and worked hard to get the photos we wanted. The album is fabulous and everyone who looks at at comments on it's style and first class quality. Alan made us feel like we were his only clients even though we know he had the busiest of summers.
Thanks again Alan, we'd recommend you to everyone.
Paul & Lorna.
Paul & Lorna
Paul & Lorna's Wedding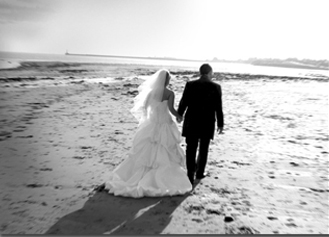 Thank you very much for the fantastic memories captured in photographs that you have given us.
We are so happy with our photo book and the comments we have had from friends and family have all been great.
Thanks Alan and best wishes from Emma & Paul.
Emma & Paul
Emma & Paul's Wedding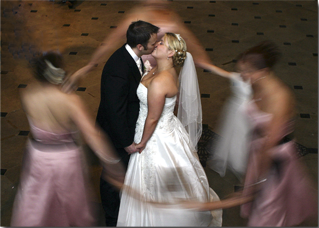 Just wanted to say thankyou for your patience, wit and enthusiasm on our wedding day. The photos are amazing; it was dificult choosing a selection for our album as every single one was so good.
The big album will be savoured forever, and the smaller informal book is an excellent idea and has been admired by everyone who has seen it.
Thank you again.
Mark & Gemma
Mark & Gemma's Wedding
Thank you for everything Alan. We had a great day and the photos are all brilliant. You saved our lives when you stepped in at short notice after our photographer went bankrupt!!!! You made everyone feel at ease and had everyone smiling all the time.....including me (and you know i hate my photo taken!!).
Once again thank you so very much
Mark & Debra
Mark & Debra's Wedding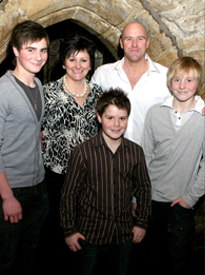 Thanks very much for working a miracle! You managed to get the whole family smiling (teenagers included). Photo's are fab!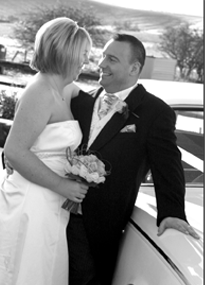 Thank you so much for our wonderful wedding photo's the story book is even better than we could have imagined.
You are such a lovely guy and put everyone at ease whilst taking our photo's, a true professional with tremendous prices.
Thanks again Alan.
Donna & George
Donna & George's Wedding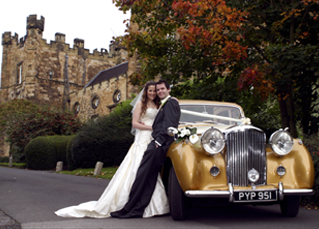 For two people who avoid having their photographs taken at all costs, the prospect of posing for two hours on our wedding day was a daunting one – that was the case however until we met Alan. Within minutes of walking into his studio, we both knew that we wanted Alan to take the photographs that would act as a record of our special day for years to come. On the day, Alan did not disappoint. He was professional, courteous and arranged our guests for photographs in a personable, friendly way. His relaxed manner prompted guests to comment on how lovely he was. He was patient and pleasant with every member of the wedding party and he made the whole experience enjoyable throughout. Alan is a great communicator and is a pleasure to be around. He takes beautiful photographs and we would recommend him unreservedly. And to Alan we would just like to say thank you for a wonderful experience and for capturing our special day perfectly.
Kelly & Ryan Harry - October 08
Kelly & Ryan Harry
Kelly & Ryan Harry's Wedding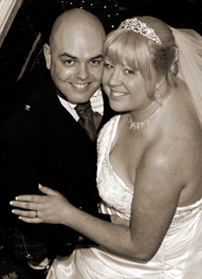 Hi Alan. Just looked at the photos. They're amazing. Thank you so much for everything. If I need a photographer in the future I have a pretty good idea who i'll go to. Thanks again.
Katie Brunton. Donna & Marks Bridesmaid.
Katie Brunton
Donna & Mark's Bridesmaid
Tallest photographer you'll ever meet but a great one at that, highly recommend Alan to do a great job no matter what your request is.
I First met Alan when he photographed my wedding many years ago and due to the great work he did have used him year on year for our football club presentations. As a client Alan makes it easy, hassle free and as straight forward as you could possibly want it to be whilst supplying top notch photographs. Our annual presentation to over 500 footballers is managed very well by Alan and his team and they all go away with cracking memories and photo's. Alongside his standard work Alan has completed some excellent "Match Day Action Shots" for us, capturing the ups and downs and some crunching tackles in many games, again these have been well received by parents across the club and I'd recommend to anyone.
Thanks
Stephen
Chairman, Hebburn Town Juniors FC